LDDK's Platoon 2021
22.10.2021
LDD Kyllikki has once again undergone an organisational reform.
The Detachment continues as a platoon-sized fighting force. The Platoon CO, maj Broileri, has a Scout Sniper Team and two Jaeger Squads at his disposal. The Scout Sniper team is led by vääp Scottz. The 1st Jaeger Squad is led by vääp Haba, and the 2nd Jaeger Squad is led by kers Epa. For further details, see
our roster
.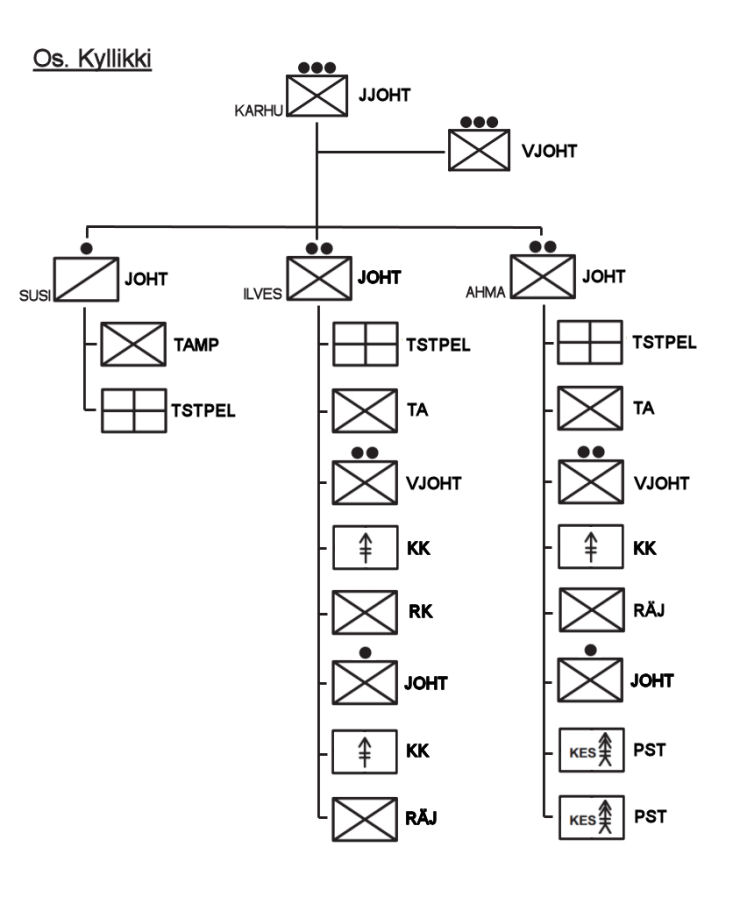 The Scout Sniper Team "Susi" focuses on reconnaissance, marksmanship and guerrilla tactics as the Platoon CO's reserve. The 1st Jaeger Squad "Ilves", modelled after the modern Finnish Defence Forces jaeger squad, assumes the main responsibility for inflicting casualties on enemy infantry with small arms as well as crew-served weapons, such as heavy machineguns and automatic grenade launchers. The 2nd Jaeger Squad "Ahma" is a the platoon's designated anti-tank squad with the weaponry suited for the task, including anti-tank guided missiles and armoured vehicles.
The new organisation has already seen two engagements with the enemy. Both encounters showcased the ability of the new organisation to remain a highly effective fighting force even after suffering dramatic losses.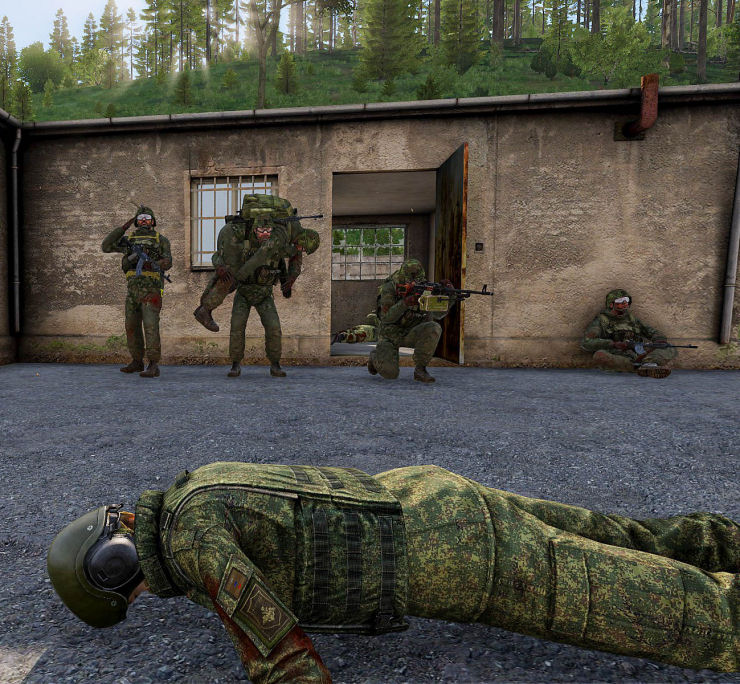 On an unrelated note -
we are recruiting
, and
please consider donating your blood
LDD Kyllikki's 20-year Anniversary Meeting Held
08.09.2021
The Detachment's 20th year of operation was celebrated in a gathering near Karstula, Central Finland from 12 to 15 August. Among other things, the celebration included a three-hour reconnoitre of the surrounding forest culminating in explosive action, the premiere of the short film "20 Years of Battle", four nights of campfire activities by the lake, and a traditional smoke sauna, while LDDK's experienced chefs prepared restaurant-quality meals from high-quality ingredients.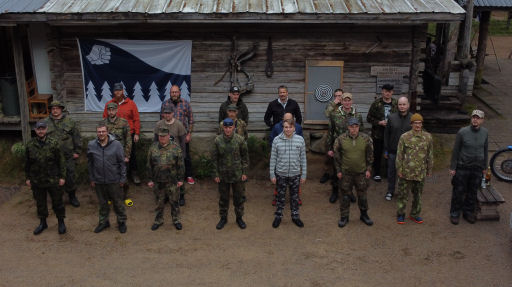 Ylik Haba was promoted to Vääpeli (vääp).
Maj Broileri refused promotion to Everstiluutnantti (evl) on the grounds of insufficient service time and the desire to continue commanding a platoon-sized force.
Vääp Scottz was awarded with 4.lk Vapaudenristi (VR4) for his leadership capabilities during his last two posts as an LDDK squad leader in the last five years. When under Scottz's command, any squad has far more often than not participated in full and not only succeeded but excelled in the tasks it was given.
Alik Ukka was awarded with Pro Kyllikki (PK) for exemplary service and great favours for LDDK. Since joining the Detachment in 2002, alik Ukka has served in combat nearly continuously with an excellent record and, further, contributed strongly to the combat effort by organising annual meetings himself and by providing invaluable support in their organising.
Kers Kuokkanen was awarded with Kyllikin risti (KyR) for great accomplishments and outstanding service in LDDK. Having joined the Detachment in 2002, kers Kuokkanen has, during his almost continuous and highly commendable service in the fighting force, strived to strengthen esprit de corps of Kyllikki by providing high-quality training both in combat and in detachment meetings, thus going above and beyond the call of duty in the best tradition of the Detachment.
In addition, alik Jarger has been awarded with Kuntoisuusloma (KL) for his skill and accuracy against airborne targets.
Furthermore, maj Broileri, vänr Wolfskin, vääp Haba, vääp Scottz, kers Vultyr, kers Kegetys, kers Jarger, kers Kuokkanen, alik Pionjaer, alik Stellar, alik Sakinz, alik Ukka, alik Arto, alik Strat, korpr Shuko, korpr Maako, korpr Hesari, korpr Altrix, korpr Nouty and korpr Ottomaani were awarded Talkootyön Ansiomitali for participating.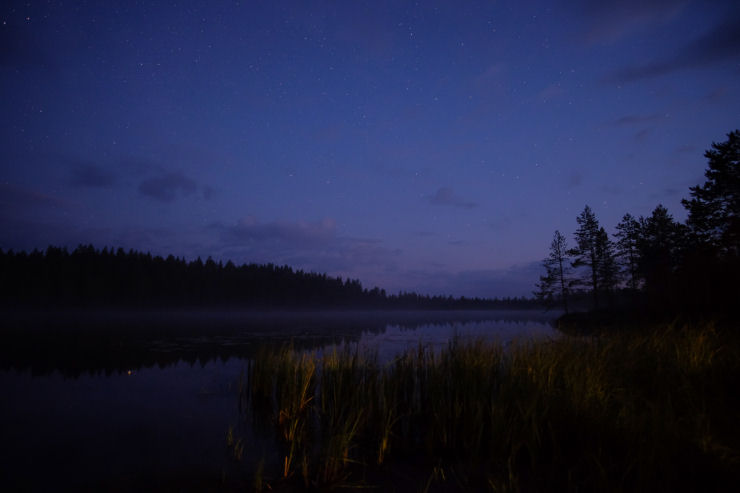 LDDK's 20-year celebrations will continue in September with kers Vultyr's campaign "Band of Comrades", based on Blake's classic Operation Flashpoint missions, which is open for all Finnish players. Should you wish to participate, you can select a role for the campaign on the
forum
or by contacting Vultyr on the
LDDK Discord channel
, or else you can simply join the server on 5 September with the
correct mods
.
BAND OF COMRADES - OPEN RUSSIAN COOP CAMPAIGN
27.08.2021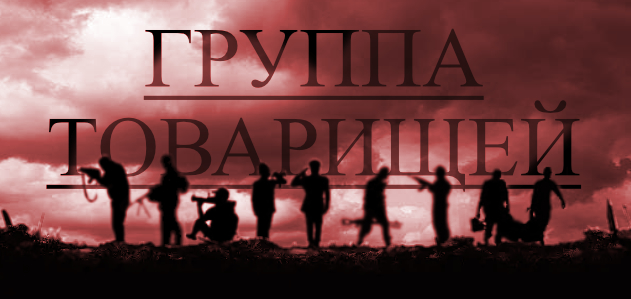 "Russia is facing political and economical crisis and only war of conquest and victory can save this glorious nation from disaster. The Politburo has secretly funded a military gamble to occupy the island state of Malden.
However, should something go wrong, the Kremlin will deny any and all knowledge of this operation."
As LDDK continues to celebrate its 20th anniversary, the legendary OFP campaing "Band of Comrades" by Blake returns! Remade for ArmA 3, the masterpiece can be enjoyed once again in all its glory!
The campaign is open for all Finnish-speaking players. Sign up now on our Discord channel or
forum!
!
Vänr Sami awarded with VR4
01.08.2021
Vänr Sami has been awarded with 4. lk Vapaudenristi (VR4) for his excellent service as an officer of LDD Kyllikki as well as the 2nd-in-command since 2013 to 2018 and again from 2018 to 2021. Vänr Sami has served in the Detachment without interruption since 2004 in the best tradition of LDDK, showing resilience, perseverance, and leadership.

Finnish Defence Forces Flag Day
18.06.2021
In celebration of the Finnish Defence Forces Flag Day, a traditional platoon inspection was held on 4 June 2021.

For 20 years, LDD Kyllikki has proven her combat capabilities time and time again, with the whole Detachment forming up on the server most Sundays of the year. On land, at sea, and in the air, and with the dedication and outstanding skill of each and every member, Kyllikki keeps up her relentless fight against the enemy.
Korpr Pionjaer was promoted to Alikersantti (alik).
The Squad Leader Course IV Ribbon was awarded to the following participants:
kers Epa
kers Vultyr
alik Sakinz
alik Ukka
korpr Altrix
korpr Mika
korpr Ottomaani
korpr Pionjaer

In addition, yliv Blake, ylik Haba, ylik Kuik, kers Epa, kers Kuokkanen, kers Vultyr, and korpr Hammer were awarded with Kuntoisuusloma (KL) for exemplary service.
LDD Kyllikki Starts Operations in Vietnam
19.05.2021
Looking back to historical wars, the Detachment has started operating in Vietnam. Be prepared to carry out historical and fictional missions in Cam Lao Nam.

The "S.O.G. Prairie Fire" Arma 3 Creator DLC is now in use on LDDK's primary ACE server; furthermore, LDDK has an additional "Victory in Vietnam" vanilla server for the purposes of Mike Force dynamic campaign and the DLC's original campaign missions. For further information and requirements, see LDDK Forum and join the Discord Channel.


LDD Kyllikki 20 Years
30.03.2021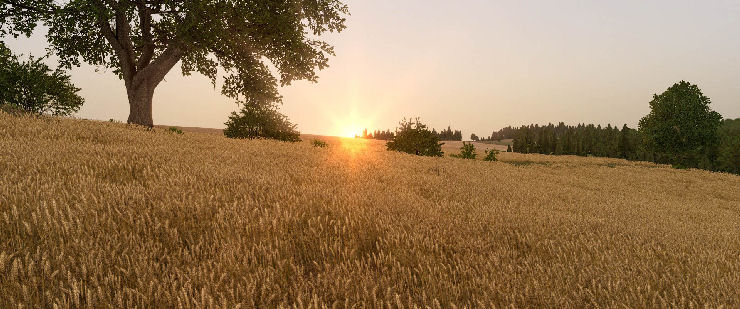 Local Defence Detachment Kyllikki was founded 20 years ago today. Having operated continuously since its formation on 30 March 2001, LDDK is one of the oldest gaming communities in Finland. While its combat strength in Arma has decreased to platoon size from the company structure of the first decade, the Detachment of today is skilled, closely knit and highly active, with up to 40 large missions carried out annually.
Korpr Ukka has been promoted to Alikersantti (alik). Congratulations!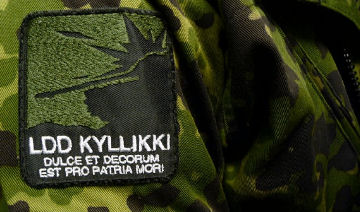 On Sunday, the Detachment gathered on the Arma 3 server to conduct an operation setting off the official celebrations for the next several months. Many of the game events, organised primarily on Sundays, will be open for all Finnish players. You can follow the
LDDK Forum
and our
Discord channel
for more information.
The need for Sunday the 28th's operation arose when a reservist went missing while conducting purely innocent and non-offensive reconnaissance in the Livonia region. LDDK assembled a force of over twenty men with heavy equipment that headed south to find the reservist who, by that time, had to be assumed captured by the enemy. In preparation, Kyllikki Air Force conducted a
DCS
operation, during which the airspace was cleared of enemy aircraft.
The ground attack proved a tough task even for the seasoned veterans of LDD Kyllikki: after close to three hours of heavy fighting there were only 3 men in fighting condition. Nevertheless, as the enemy suffered orders of magnitude heavier casualties, the mission was yet another indicator of the 20-year-old Detachment's fighting prowess. While there was no rescue at this time, the approaching sounds of battle were certain to momentarily calm the nerves of the captured man and prompt a moment of reflection in his captors.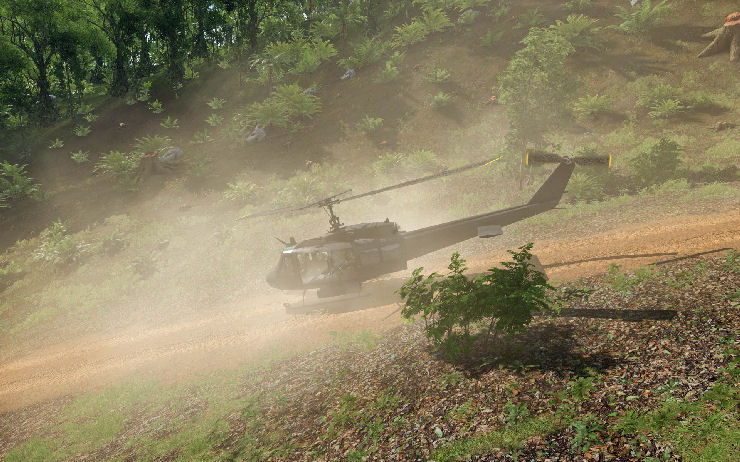 LDDK Supports the "Art of War" Charity Pack
23.02.2021
Bohemia Interactive
has published an Arma 3
"Art of War" DLC
, the proceeds of which will be donated in full to the
International Committee of the Red Cross
to help ensure humanitarian protection and assistance for victims of armed conflict and other situations of violence.
The "Art of War" can be purchased through
Steam
for the prices of 1.99, 4.99 or 9.99 euros, as chosen by the buyer, and it will become free for all players by the end of the year.
LDD Kyllikki recommends using the "Art of War" DLC when playing on LDDK servers.
West Germany 1981 – Lines Held, But With Massive Losses!
18.02.2021
Von Döbel's incredible story.
Martin von Güllich, Reuters
Wolfsburg, 16 January 1981. The city seems intact, its habitants enjoying the surprisingly cold winter day. Next to me sits the newly promoted Major von Döbel. It's the second day of the cease fire. Just three days ago the main elements of the Panzerabteilung Türms were engaged to a fierce combat in Querenhorst right by the border with the GDR. Their initial push was assisted by the real hero of the battles in Lower Saxony area – Section Döbel. The unit was led by the experienced armored recon officer, captain von Döbel.
Despite the rather light equipment, von Döbel's outfit was able to stop the initial push of the GDR army and severely delay the arrival of their heavy armor and other reinforcements. Suffering casualties, Döbel's unit successfully cut the local main route, Bundesstrasse 244, and managed to hold their position for another 24 hours.

1 Von Döbel's outfit assembled for a photo next to a disabled PT-76 on 8 January
The heroic tale continued just a day later when von Döbel's unit was again engaged in a fierce battle. This time they met the enemy near Rennau, where a small detachment of the Bundeswehr was facing a major enemy assault. Section Döbel's presence made the West German victory possible. During the battle the unit managed to destroy several road bridges of the nearby motorway, Bundesautobahn 2.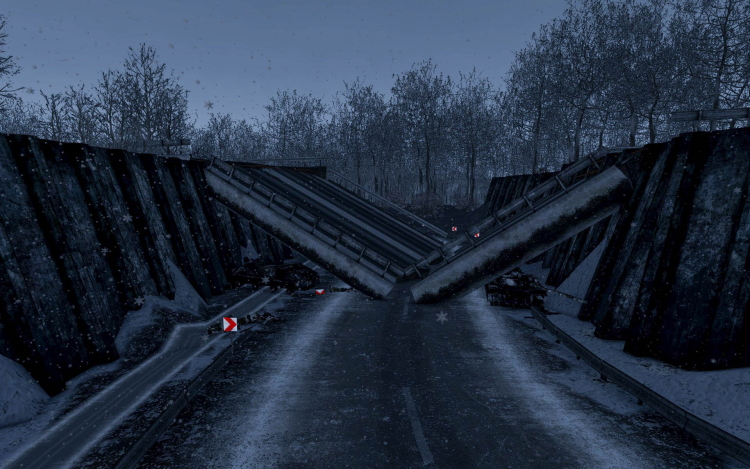 2 A destroyed bridge on the crossroads of Bundesautbahn 2 and Bundesstrasse 244.
For these achievements, captain von Döbel was to be promoted to the rank of Major. But before this could happen there was still a major battle to be fought. After a few days of rest, von Döbel's outfit was tasked to support the main offensive in the area. The offensive was led by Oberst Türms. During heavy fighting, both units suffered severe casualties, and the assault to Quarenhorst failed. The attack was still a tactical victory for the Bundeswehr. GDR forces began securing their supply and lost the initiative. During the next two days, the negotiations resulted a cease fire that is still valid. Maybe it is time for peace.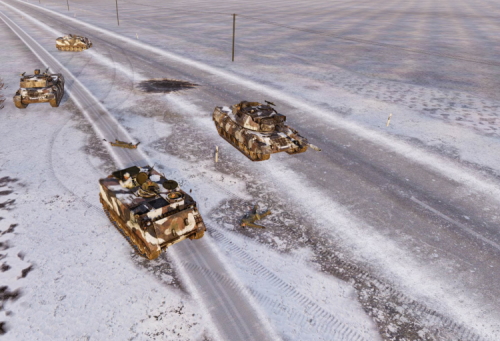 3 PzAbt. Türms' Leopard has hit a mine near Querenhorst
This campaign event was organized on LDD Kyllikki's Arma 3 server between 8 November and 22 November 2020. In recognition of their participation, the following members have been awarded with the Eastern Eggs Campaign Ribbon:

maj Broileri
vänr Sami
yliv Blake
vääp Scottz
ylik HaBa
ylik Kuik
kers Kuokkanen
kers Epa
kers Vultyr
alik Arto
alik Sakinz
korpr Hammer
korpr Ukka
korpr Mika
korpr Hesari
korpr Altrix
korpr Ottomaani
korpr Maako
korpr Pionjaer
The mission briefings and the excellent story-like after action reports can be found (in Finnish) on the forum:
http://kyllikki.fi/cgi/phpbb3/viewtopic.php?f=1&t=1881
Happy New Year 2021!
02.01.2021
LDD Kyllikki wishes everyone a very Happy New Year 2021!