Meeting in Northern Karelia
27.10.2023
A traditional gathering of LDDK members took place in Northern Karelia. The programme included the usual activities: delicious food, a short hike, sauna sessions, swimming, and conversations inside the kota.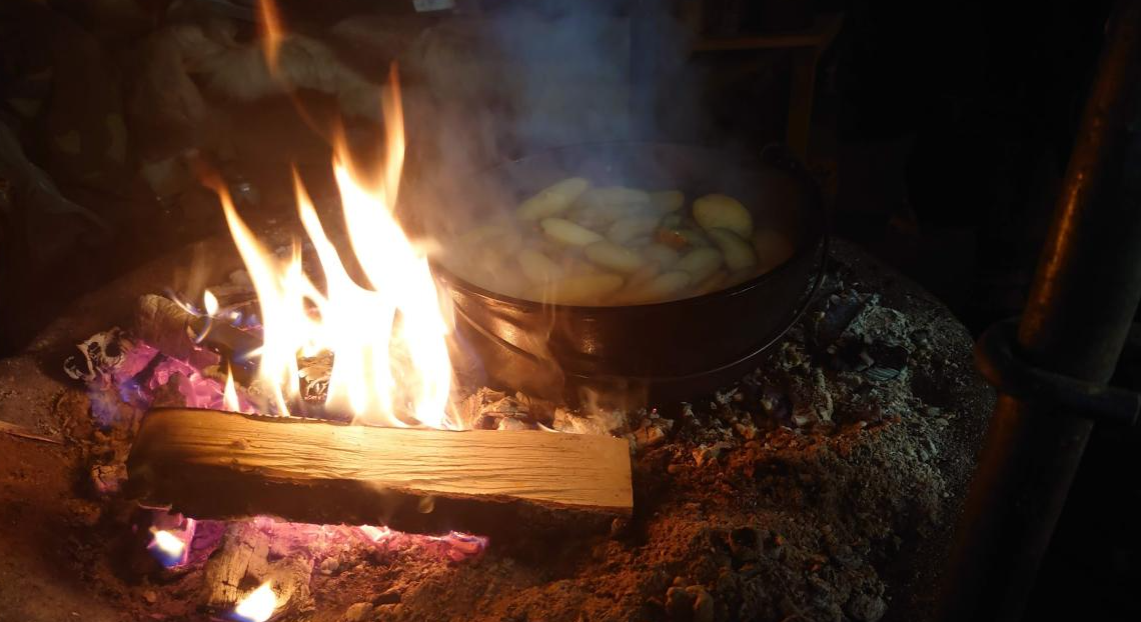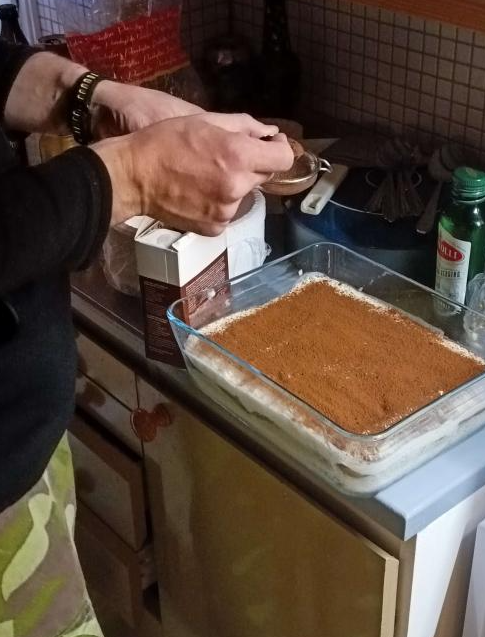 This time, there was also a Cthulhu-themed role-playing session. Here's a recap:

The night turned terrifying after an unintended summoning of lesser demons. The party, along with their neighbours, found themselves under attack from rattle-headed creatures. In an attempt to save their abducted neighbours, the party embarked on an intense boat journey. But as tentacles emerged from the depths to grip their boat, the party swam to shore.

Once ashore, they were ambushed by knife-wielding adversaries. A fierce battle broke out: kicks flew, some adversaries were drowned, and blades danced through the air. Tragically, by the end, two party members were taken captive, while the others lay lifeless.

Following some harrowing moments in a chilling, dark sauna, the two captives were made to participate in a ritual. The climax of this ceremony saw the captives being offered as sacrifices to a more powerful demon from the abyss.
Real-life lessons gleaned from the game:
- Do not bring deactivated guns to a knife fight.
- Do not go gentle into that terrifying night.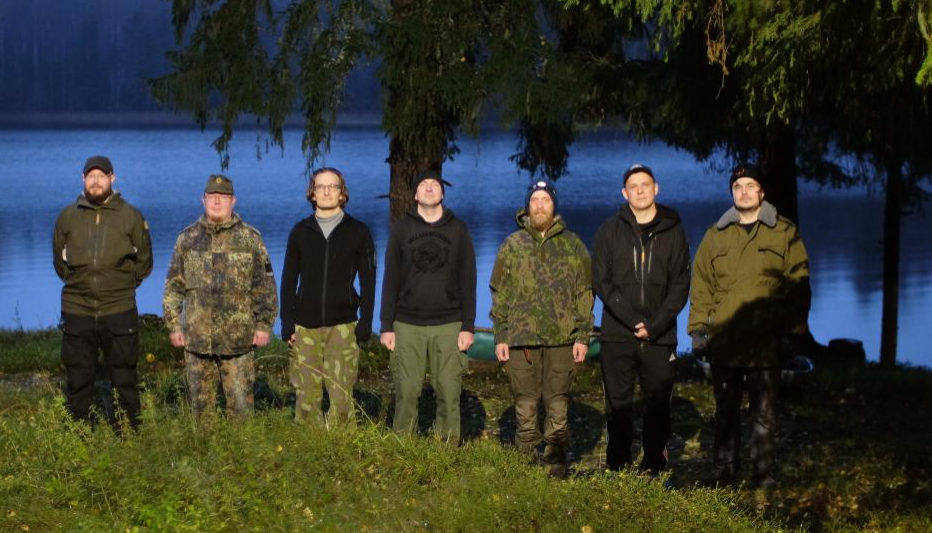 Ukka, Broileri, Vultyr, Kuokkanen, Kegetys, Arto and Nouty were awarded with Talkootyön Ansiomitali (TA) for participating.
The Fall of 2023 Started With a Bang!
26.09.2023
Due to operational security reasons very little can be written about the mission which commenced on 10 September. Major Broileri led his platoon of well-rested fighters into an ammunition depot. While setting demolition charges they were detected by the enemy. Against all odds the detachment fought their way out of danger.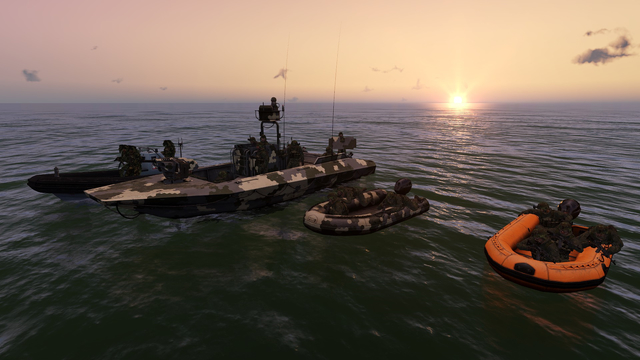 LDD Kyllikki completed the mission with zero irreversible losses. They left behind a huge crater in place of what used to be an ammunition depot, as well as dozens of dead enemies and an empty pier.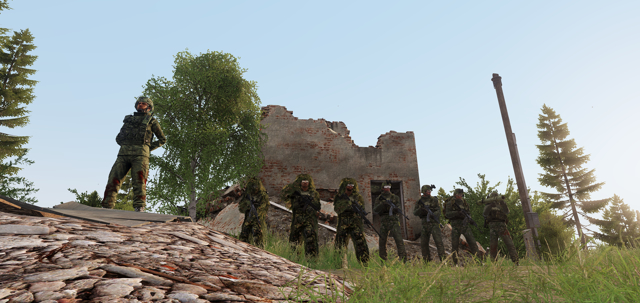 On 17 September, the detachment had to advance across terrain which was littered with unexploded ordnance. Some of those ended up exploding, resulting in numerous casualties within the detachment. After fierce fighting, an enemy outpost was successfully cleared. In the end, seven soldiers were ready for another mission, while the rest were counted as casualties.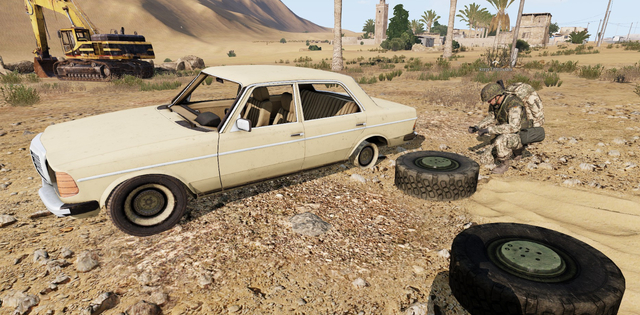 On 24 September, after some serious rest, recovery, and relocation, the detachment found itself in the desert of Western Africa. It was hot, both due to the weather and due to the enemy's fierce activity. After countering multiple half-hearted assaults, the order was to deliver a rare Mercedes-Benz from one checkpoint to another. During this escort duty, the bulk of the detachment was wiped out, while the Mercedes was delivered to the desired destination.
The Detachment's Late Spring and Early Summer Celebrations
28.06.2023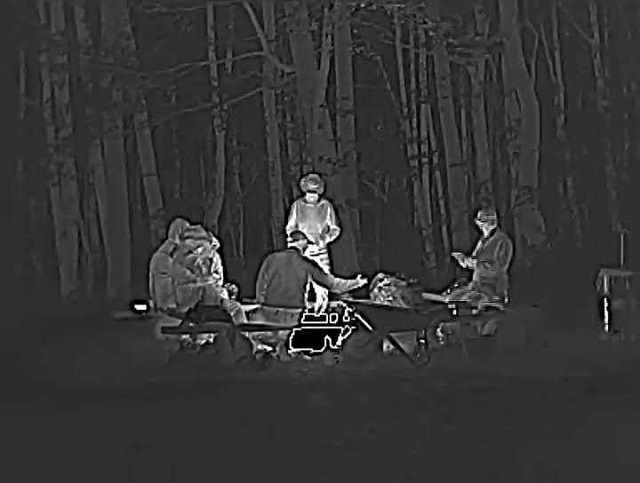 This year, LDDK's Finnish Defence Forces Flag Day celebrations started on 28 May, culminating on June the 4th. The following weekend the Detachment gathered in the Salamajärvi National Park, northwest of Jyväskylä, for rest, recreation and a forced march through the swamp.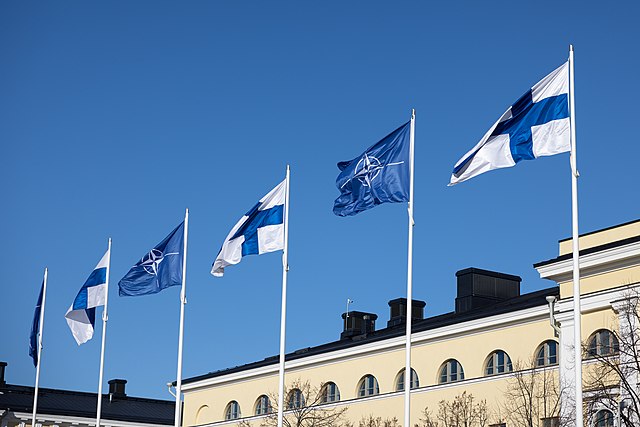 © Santeri Iltanen, valtioneuvoston kanslia.
As of early April, Finland is a full member of the North Atlantic Treaty Organization, bringing an end to decades of neutrality next to a larger power whose leadership, until recent times and war in Europe, was often considered predictable and even reasonable.
When it comes to LDDK, this change in status quo has a profound impact on the missions the members of the Detachment play on most Sundays of the year: while there has sometimes been cooperation with NATO forces, gone are the days of operating as a neutral or an observing force when there are other allied troops on the field.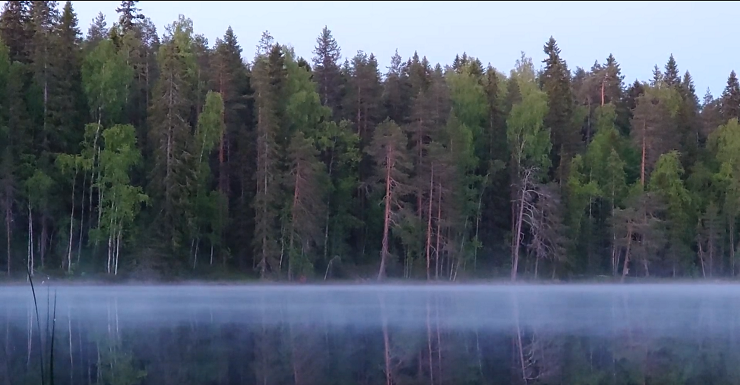 Vääp Haba was awarded with the Golden Wrenches for his extraordinary and long-term efforts in providing outstanding missions in support of LDDK's combat capability.

Kers Epa was promoted to Ylikersantti (ylik).
Kers Vultyr was promoted to Ylikersantti (ylik).
Alik Sakinz was promoted to Kersantti (kers).
Alok Estra was promoted to Sotamies (stm) and assigned to the 1st Jaeger Squad "Ilves" as a Designated Marksman.
Korpr Beat was awarded with Rintamaloma (RL) for extraordinary action for LDDK. Thanks to korpr Beat's efforts, LDDK's medal and award reform could be finalised and implemented, in addition to which korpr Beat has effectively improved the Detachment's public presence in a positive manner:
https://www.instagram.com/lddkyllikki/
.
Vänr Scottz and korpr Altrix were awarded with the 2nd Class Marksmanship Ribbon for high quality marksmanship.

Furthermore, alik Sioux, korpr Mika and stm Jake were awarded with Kuntoisuusloma (KL) for exemplary service.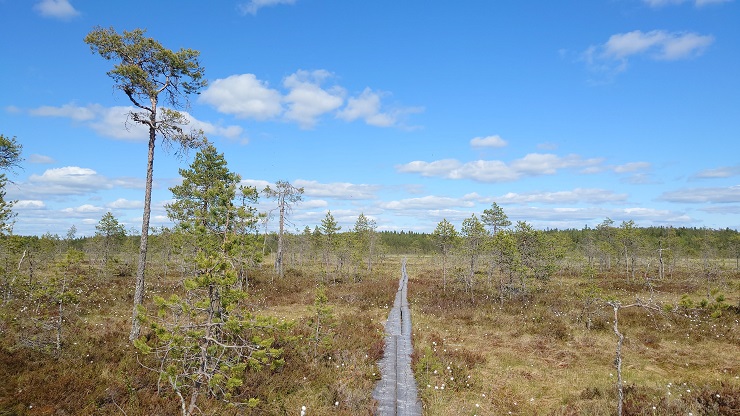 In Salamajärvi, the following participants were awarded with honorary titles for years of attending Detachment Meetings:
– Maj Broileri was made Miittinestori for participating 50 meetings.
– Alik Ukka was made Saunamajuri for participating 33 meetings.
– Vänr Scottz, kers Kegetys, alik Arto and korpr Maako and korpr Nouty were made Nuotiopäällikkö for participating 10 or more meetings.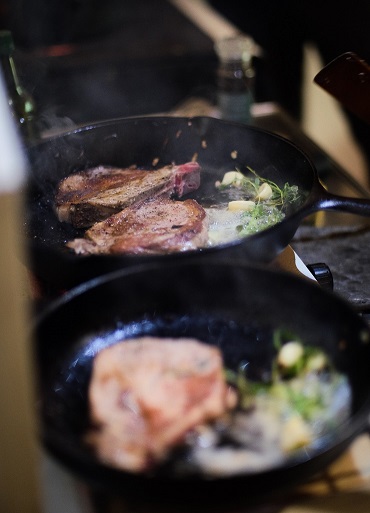 © Kegetys 2023.
LDDK is on a summer break until September, when weekly operations will continue as usual.
LDDK Participates in EKS
08.05.2023
The annual South Karelian Military March competition (Etelä-Karjalan sotilasmarssi, or EKS) was held in late April. It was the fourth time for a team from LDD Kyllikki, with four comrades participating.
The participating teams had to carry everything they needed, including food and drinking water, for the duration. While the distance was 45 kilometres in principle, each team had to choose their own route depending on the terrain, tasks and enemy countermeasures.
The competition started with rifle shooting and handling exercises, followed by the long and hard cross-country march in the cold and wet woodlands, with special tasks given to the teams every few kilometres. For long stretches, the enemy patrolled the zigzagging forest roads and needed to be avoided.
Kyllikki's team performed well, finishing in 20 hrs 21 min after having travelled 63 kilometres and never being caught.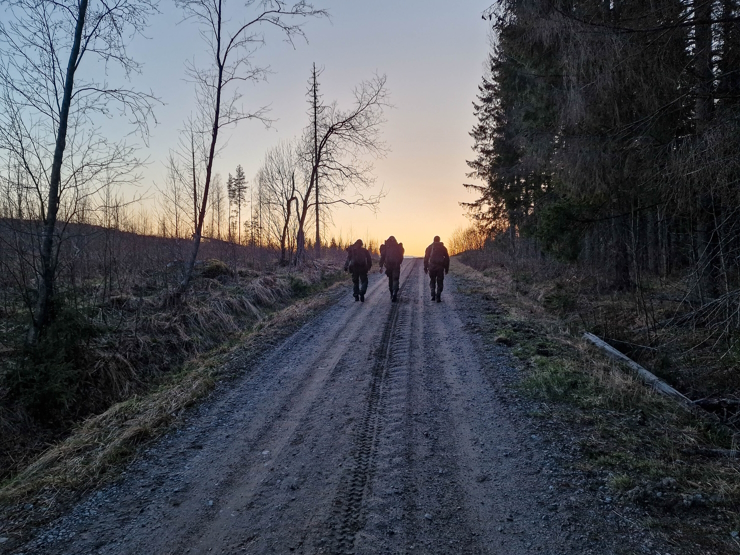 LDDK Takes Prisoners
28.04.2023
Observing the Geneva Conventions and their Additional Protocols and taking into account the
ICRC's recent campaign
, LDDK has reviewed its in-game practices in regard to incapacitated enemy combatants.
While the Detachment has always refrained from causing unnecessary damage to civilian buildings and infrastructure during combat, has never intentionally harmed civilians, and has sometimes managed to take live prisoners, it is within the realm of possibility that more of the enemy soldiers who continued fighting until incapacitated could have benefited from quickly-administered first aid. Enemy combatants have a tendency to continue aggression and cause casualties immediately after regaining consciousness, but depending on the tactical situation, there may be a window of opportunity to protect their lives.
Henceforth, when the survival of the squad or platoon is not at immediate risk, LDDK is determined to protect the lives of incapacitated enemy soldiers, who are then considered prisoners of war.
To encourage the practice, the LDDK member who has taken most prisoners by the end of 2023 shall be awarded with Viikonloppuvapaa (VLV).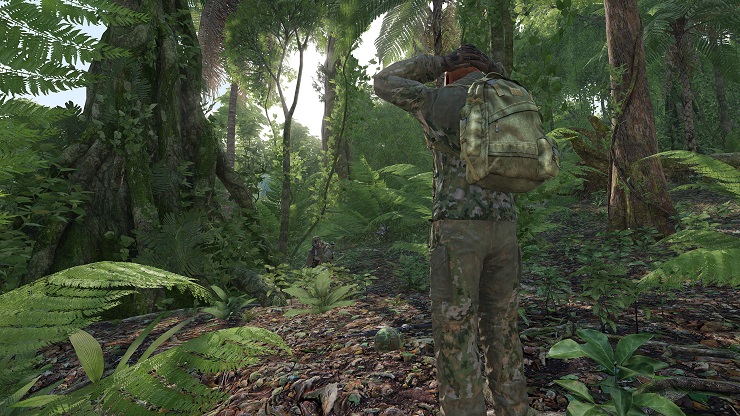 Estra has been recruited to LDD Kyllikki. Welcome!
LDD Kyllikki 22 years
30.03.2023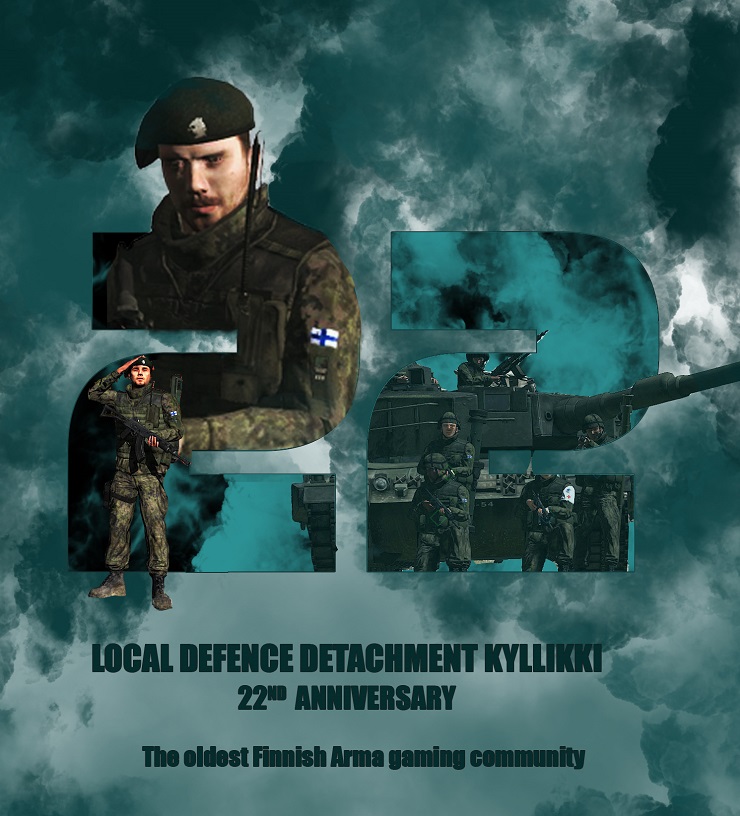 Local Defence Detachment Kyllikki was founded 22 years ago on 30 March 2001. The unit quickly grew as Finnish reservists and military game enthusiasts were drawn to Operation Flashpoint. Under stricter leadership than many others, LDD Kyllikki offered particularly well-organised games, leading, over the years, to an exceptionally close-knit community.
In February 2007, LDD Kyllikki transitioned to Armed Assault, the successor to Operation Flashpoint. By 2009, the game had evolved to Arma 2. In late 2015, Arma 3 became LDDK's principal platform for combat.
Today, LDD Kyllikki remains the oldest active Arma gaming community in Finland with a highly active community. YTHs or 'Platoon Cooperation Exercises' on most Sunday evenings of the year are the most important weekly events, while squad meetings arranged sometimes several times a year all over Finland.
Ylik Kuik was awarded with Kyllikin 2. luokan kunniamitali (KKM 2. lk). On 12 March 2023, as the last surviving member of the Platoon that had time and again attempted to destroy two important communication masts in a heavily-defended enemy base on the forested hill of Krsnik, ylik Kuik infiltrated the compound at great risk of life and limb, destroyed the two masts, and piloted the Platoon's helicopter back home. It was thanks to ylik Kuik's skill and resolve that the Platoon finally succeeded in its task.
Triathlon at Malden
17.02.2023
A sprint triathlon consisting of a 750m swim, a 20km cycling and finally a 5km run, was held at Malden. Nine competitors from LDD Kyllikki took part in the event.

Due to hot weather and the nature of the race, the event organiser was prepared for all kinds of incidents and mishaps. As a testimony to the fitness and resolve of LDDK members, all nine competitors made it to the finish line in a commendable time.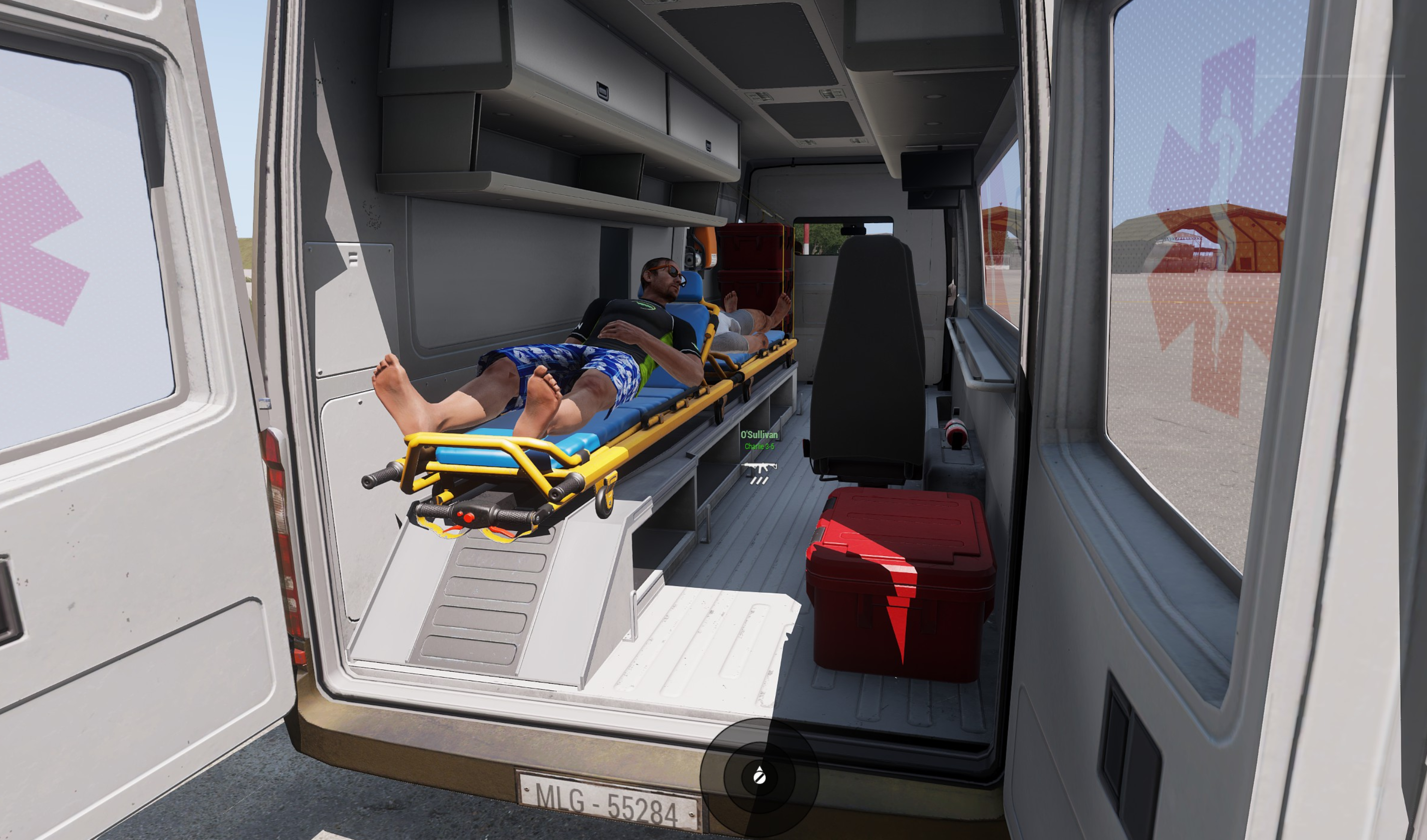 Alik Ukka was awarded with Triathlonmitali for winning the Malden Triathlon.

Maj Broileri, vänr Sami, ylik Kuik, kers Kuokkanen, kers Vultyr, alik ukka, alik Sioux, korpr Beat and korpr Ottomaani were awarded with the Triathlon Ribbon for completing the triathlon.

LDD Kyllikki wishes a happy new year
01.01.2023
LDD Kyllikki starts a new year full of action.
Interested in joining?