Independence Day Inspection
09.12.2020
LDDK's traditional Independence Day Inspection was held on 6 December in the breathtaking landscapes of Livonia.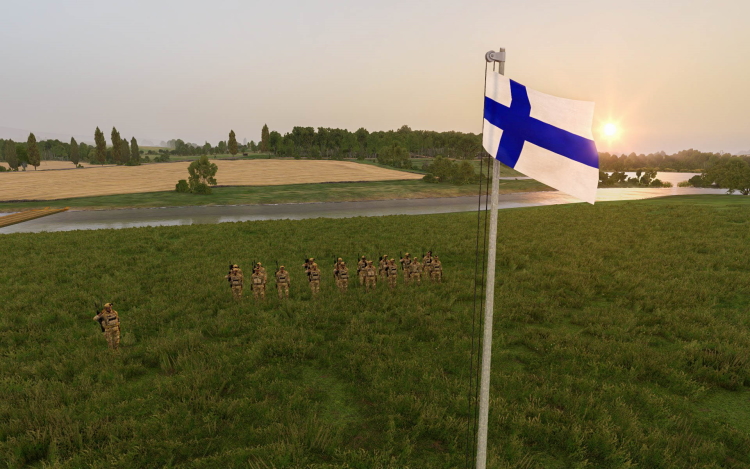 Alik Epa and alik Vultyr were promoted to Kersantti (kers).
Ylik Kuik was awarded with 2. Luokan Vapaudenmitali (VM2). Over several years, ylik Kuik has shown exceptional combat skills, outstanding practical knowledge of weapons and equipment as well as a high degree of participation to combat missions, making him one of the most dependable NCOs in the Detachment.
Korpr Pionjaer was awarded with the 5-year Service Ribbon.
As the combat lifesavers of the platoon, kers Kuokkanen, korpr Mika and korpr Ottomaani were awarded with Kuntoisuusloma (KL) for their exceptional performance. Showing skill and perseverance, LDDK's combat lifesavers have continuously provided life-saving first aid to the wounded, thus maintaining combat capabilities of the Detachment and improving chances for victory.
In addition, ylik Haba, alik Arto, alik Sakinz, korpr Hesari and korpr Ukka were awarded with Kuntoisuusloma (KL) for exemplary service.
After the inspection, LDD Kyllikki was tasked to take and hold a nearby village. The operation was a success and the enemy suffered massive casualties, including several main battle tanks, multiple IFVs and a company of infantry.
Meeting in Eastern Finland
25.10.2020
The annual border inspection was held from 15 to 18 October.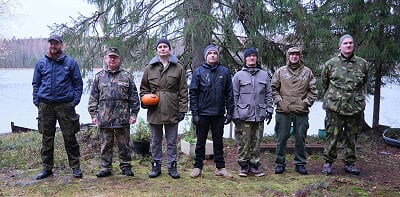 LDD Kyllikki trained with weaponry ranging from medieval to modern, showing exceptional skill with all of them.
The global pandemic was held at bay with abundant use of disinfectants, both external and internal.
Heat was provided by food and fire to counter the coldness of weather and the lake. It has always been important for LDD Kyllikki to maintain the delicate balance on our borders.
Stm Altrix was promoted to korpraali (korpr).
Maj Broileri, ylik HaBa, kers Kegetys, kers Kuokkanen, korpr Ukka, korpr Nouty and korpr Altrix were awarded Talkootyön ansiomitali (TA) for participating.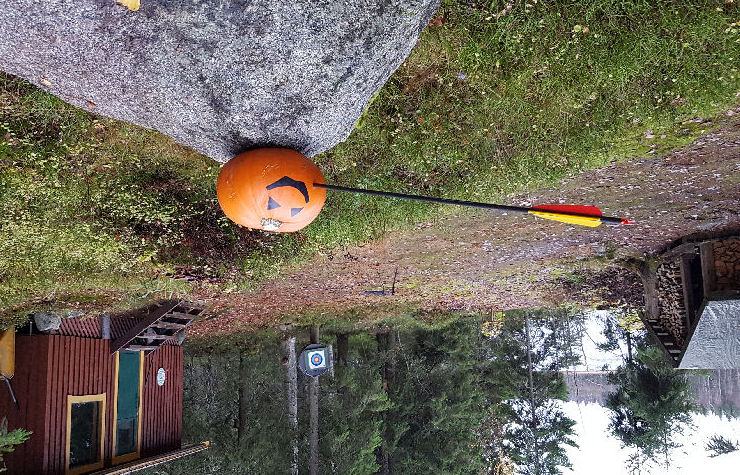 Finnish Defence Forces Flag Day
16.06.2020
In celebration of the Finnish Defence Forces Flag Day, a traditional platoon inspection was held on 4 June 2020.
Detachment members continue to exceed expectations on a weekly basis. Each and every member deserves an honorary mention for their continued dedication to LDD Kyllikki's activities.
Ylik Scottz was promoted to vääpeli (vääp).
Ylik Haba was awarded with Kyllikin risti (KyR) for great accomplishments and outstanding service in LDD Kyllikki. Over the years, ylik Haba has assumed a strong role of responsibility essential to maintaining readiness and combat capability in the whole Detachment.

Korpr Pionjaer was awarded with 2. Luokan Vapaudenmitali (VM2) for continuously showing skill and character during combat by going above and beyond the tasks asked of him.
Ylik Kuik, alik Arto, korpr Maako and korpr Ukka were awarded with Kuntoisuusloma (KL) for exemplary service.
Kers Kuokkanen and korpr Mika were awarded with Kuntoisuusloma (KL) for exemplary medical care provided in the field of battle.
Stm Altrix was awarded with kuntoisuusloma (KL) for exemplary survival skills shown in combat.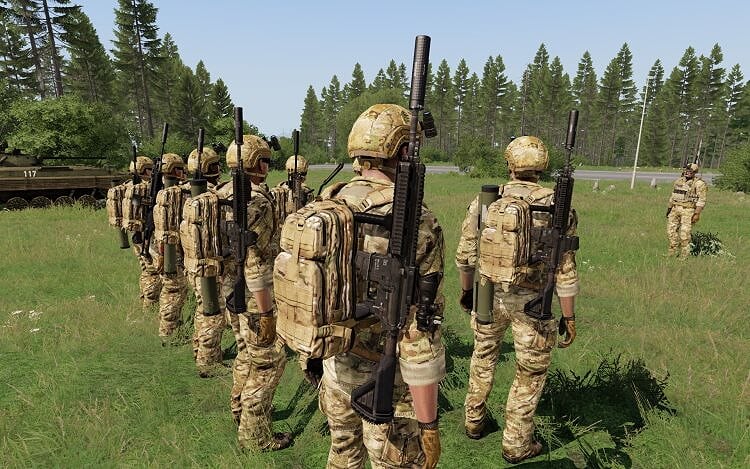 After the inspection, LDDK successfully disabled enemy communications capabilities.
Attack Near Zalesie
19.05.2020
On Sunday, LDDK conducted operations near the Livonian village of Zalesie. The enemy had stolen essential military equipment, including AT missile systems and wrist-held temporal devices, which had to be retrieved at all costs. During the two-hour mission the platoon, comprising 18 members, destroyed the enemy with minimum casualties; unfortunately, the watches are yet to be retrieved.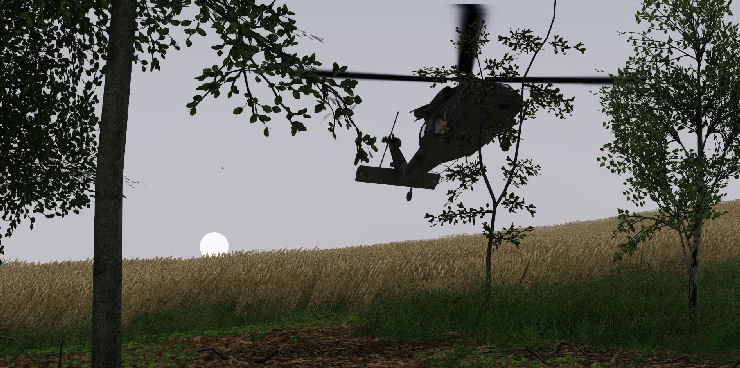 After-action reports can be found (in Finnish) here.
Korpr Mika Awarded with MPM
15.04.2020
Korpr Mika has been awarded with Maanpuolustusmitali (MPM) for his resolve and determination as a combat lifesaver on 5 April 2020. During an assault on an enemy airport in Livonia, one of his fellow soldiers was severely wounded. It was only thanks to korpr Mika's unyielding efforts in the next 20 minutes that his comrade could be brought back to life from the brink of death and could eventually rejoin the combat.

LDD Kyllikki Going Strong for 19 Years
30.03.2020
On this day, Local Defence Detachment Kyllikki has stood guard for 19 years. Conducting weekly operations for the better part of the year, most recently in the Weferlingen region in Germany and Livonia in the Baltics, and holding several annual platoon meetings all around the country, LDDK remains the oldest active Arma detachment of its size in Finland.

But as with most guard duties, there is no end in sight, and LDDK will continue to keep watch and, when needed, engage the enemy in the virtual battlefields of the world to the unforeseeable future.
The 10th Pakkaskyllikki in Kannus
19.02.2020
Pakkaskyllikki, the traditional winter meeting of LDDK, was held from 13 February to 16 February. A nearly annual meeting, it has been organized since 2008.
While the officers were not present, ylik HaBa and ylik Scottz led the participants through the traditional disciplines of the detachment.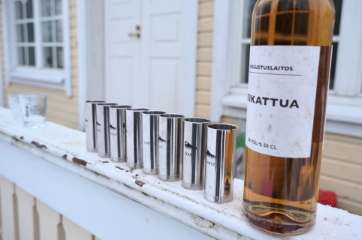 The iconic Kahvi-Baari of Kannus was once again conquered by friendly members of the detachment, and several entertaining billiard matches were played.
Charlie Frank, Haba, Scottz, Arto, Sakinz, Ukka, Strat, Nouty, PeteDad, and Shuko were awarded Talkootyön ansiomitali for participating.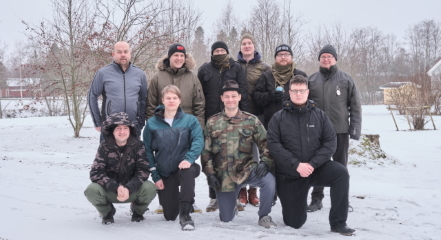 Strengthening the Team in 2020
14.01.2020
LDD Kyllikki has begun its 19th year by organising an internal course for non-commissioned officer training with the aim of improving leadership and tactical skills of those members who have the task of or may at times find themselves leading a squad or a platoon.
The course is the fourth one to be arranged, earlier NCO courses having been held in 2004, 2009 and 2013–2014. As a relatively small detachment, LDDK upholds high standards in leadership among other things to best serve all members and keep the experience enjoyable.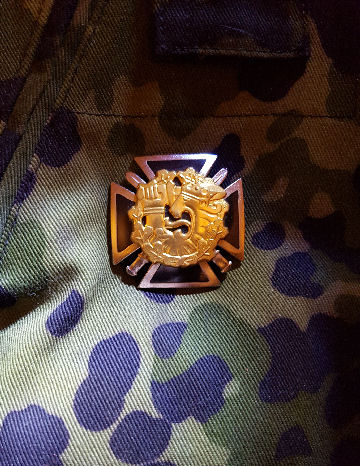 Concerning all members and others who play on our server, recent improvements in ARMA 3 ACE medical system will guarantee that there is plenty to learn and to do in the coming weeks. The learning curve is steep but rewarding, given that it will reflect directly on casualties.
LDDK is recruiting.
If you are a Finnish player of at the very least 18 years of age and are interested in cooperative missions in a tight-knit group of primarily Finnish Defence Forces reservists,
read more here
.